The Zhou Jia Quan Training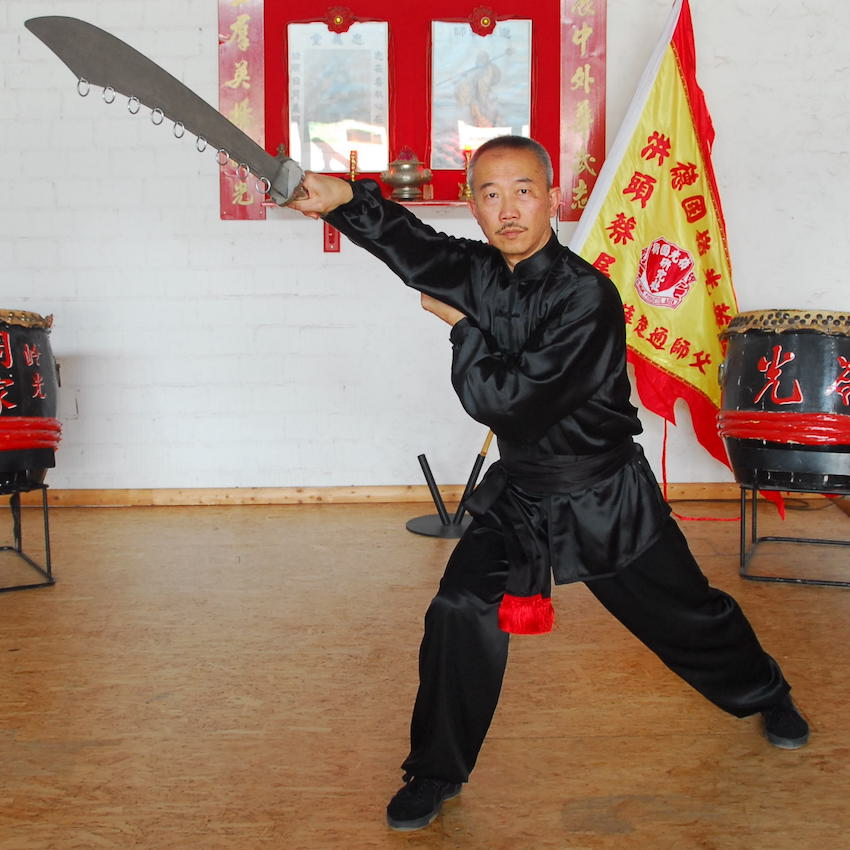 The training programme of Zhou Jia Quan Wushu offers the interested person an inexhaustible potential of activity. In addition to breathing techniques, gymnastics, endurance training, free combat and historical content, the classical hand and weapon forms are in the foreground of the training. These forms (Japanese Kata, Chinese Quanfa), whose contents are are self-defence techniques, are mainly based on five animal styles. This is the original characteristic of this martial art. Each of these animal styles contains a defensive and offensive action of an animal. The individual animals to be embodied each symbolise their own ability. The tiger stands for strength, the dragon for spiritual mental ability, the leopard for speed, the crane for flexibility and the snake for inner strength. Animal techniques are also known in animal techniques are also known in Japanese Karate, but not in this variety and intensity.
In the first training level, which lasts 4-5 years depending on talent, aptitude and training diligence and ends with the examination for black belt, the students learn at least five Zhou Jia Quan forms. Starting with the first basic forms, the following ones become more and more complex and demanding. Through the intensive and strenuous study of the forms, the student learns to constantly improve the techniques and to adapt them to the respective situation and to any opponent during partner fighting exercises. Here he can choose from the huge repertoire of techniques those that best suit his inclinations, possibilities and needs.
An almost "incidental aspect" of this kind of learning is that qualities such as flexibility, endurance, reaction speed, breathing, perceptual ability are significantly improved and aggression is reduced. Another important aspect of the first stage of training is the moral rules of conduct that the Zhou Jia student learns. These rules enable a family-like togetherness in training and are also a guide for daily life outside of school.
However, if you think that Kung Fu is only something for wild thugs, you are completely wrong. Since a fair cooperation is absolutely in the foreground, the following applies during and and also outside of the training:
No aggressive behaviour towards our fellow human beings!
For those who learn to control body and mind need not assert themselves in any situation through uncontrolled aggressiveness.